24 Sep

SoCal Museums Explore 2020 Elections with Timely Programs and Exhibitions

Los Angeles, CA​ (September 29, 2020)—​As the 2020 elections approach, museums across Southern California are offering meaningful ways to engage in the electoral process by presenting online historical and contemporary exhibitions; holding timely conversations about the ballot propositions, voter suppression, and other relevant topics; serving as polling places; and more, underscoring how culture and art intersect with civic life.​

"Museums and cultural institutions offer a place for people to gather, learn, and share ideas, and while we aren't able to convene during this time, SoCal Museums believes a vital exchange is still possible during the election season. We are excited by the response to our recent initiatives, including a gift guide and an at-home educational initiative in the spring that provided resources to children from K–12, and we believe these upcoming election-related programs and events continue in this spirit to bring arts and culture to our communities," says ​Lucy Spriggs​, SoCal Museums President.

One of the only organizations of its kind, SoCal Museums consists of marketing and communications professionals ​from museums across Southern California​ and aims to increase engagement with museums in the region. While most indoor museum spaces remain closed to the public in response to the COVID-19 pandemic, SoCal Museums has been raising awareness for the myriad ways people can experience culture from home.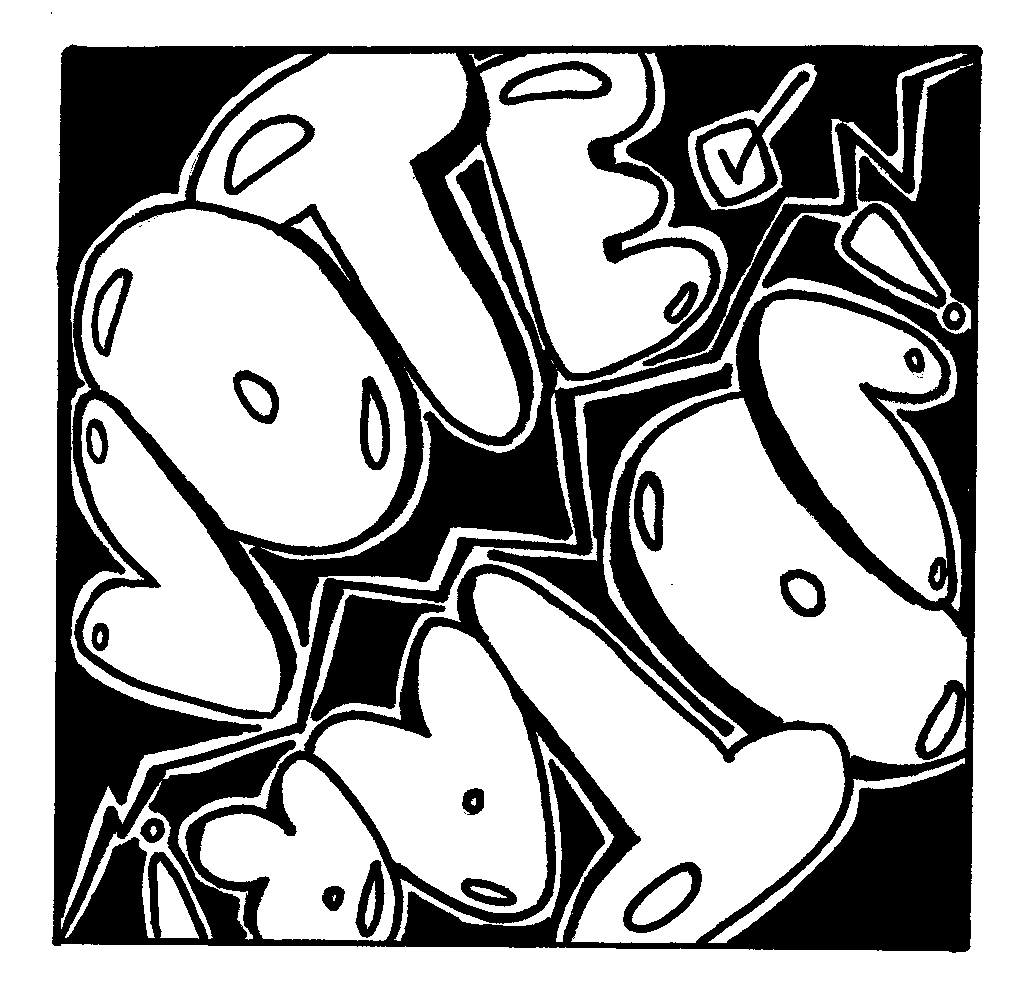 Armory Center for the Arts, in partnership with California Calls, has initiated a collaborative ​Get Out the Vote (GOTV)​ zine project for teens. Now in the final phase of production, the zine will be distributed via printed copies and as a downloadable PDF. Student artwork created for the zine will also become part of a state-wide social media campaign encouraging people to vote on November 3. Follow the Armory on Instagram ​@ArmoryArts​ or visit ​armoryarts.org​ for more information.
On Friday, October 16, the Getty Museum presents ​Shaping an Image: Political Women in History and Today. ​Across history, women who inherit or are elected to positions of power have faced special challenges in distinguishing themselves from their male counterparts, or justifying their independent actions and platforms,​ often using the visual arts to emphasize specific characteristics or qualities.​ ​Featuring medieval scholar Elizabeth L'Estrange and political scientist and photojournalist Elizabeth D. Herman and moderated by art historian and curator Gwendolyn DuBois Shaw​, this conversation examines the importance of "image" in both conceptual and actual terms for women in politics.
Later in the month, the museum will host ​Political Advertisement X: 1952–2020. S​ince 1984, artists Muntadas and Marshall Reese have created an anthology of presidential campaign television advertisements, which has been updated every 4 years to include spots from each presidential election year. Their latest iteration, ​Political Advertisement X: 1952–2020,​ is a personal vision of how politics and politicians are presented through the moving image. On-demand screening available from October 23–27 with a live conversation and Q+A with the artists on Monday, October 26.
The GRAMMY Museum is partnering with the Los Angeles Urban League on a series of digital initiatives centered on diversity in music, including ways in which artists and industry professionals are using their voices and influence to enact social change, as well as how the industry is being forced to adjust in the midst of a pandemic. Throughout the month of October, the GRAMMY Museum will release a series of 60-second participant-recorded videos on its social media channels that show musicians answering these questions: "Why do you vote?" "Why is it important to vote in this election?" "What is one issue you want people to research before heading to the polls or mailing in their ballot?" Each video will include voter registration information.
The Hammer Museum is an official 11-day Vote Center for the upcoming presidential election, October 24–November 3. This year, regardless of where you live in Los Angeles, you can vote at any center, or via mail.
Additionally, the Hammer is currently in the middle of ​California Ballot Measures 2020​, a programming miniseries examining four critical measures that will be on the November 3 California ballot: Propositions 15, 16, 17, and 25. Loyola Law School professor Jessica Levinson moderates these panel discussions.
On Wednesday, October 14, LACMA presents ​National Women's Rights Convention: Reimagining Equality in the 21st Century,​ a full day of lively conversations about the interplay of voter suppression, unequal employment and economic opportunities, and womanhood. Considered one of the largest reform movements in United States history, the women's suffrage movement lasted more than seven decades. This year marks 170 years since the first National Woman's Rights convention and celebrates the historic centennial of the 19th Amendment guaranteeing and protecting women's constitutional right to vote. While tremendous strides have been made for women in the United States, many of the pressing issues presented at the first convention in 1850 still echo deeply in communities of BIPOC and LGBTQIA+ people.
MOCA is collaborating with For Freedoms—a collective of artists, institutions, and organizations activating innovative pathways to civic participation—on an ongoing series of social media takeovers and programming between now and Election Day.
As of 2018, the museum also reinstalled the monumental wall work by Los Angeles-based artist Barbara Kruger, ​Untitled (Questions)​ (1990/2018). The emblematic red, white, and blue artwork was originally commissioned by MOCA in 1989 for the exhibition ​A Forest of Signs: Art in the Crisis of Representation,​ and was last installed in 1990 on the south wall of MOCA's building (now The Geffen Contemporary at MOCA). The work holds an iconic place in the collective memory of Los Angeles's art community and is considered one of the museum's curatorial highlights over its forty-year history.
This iteration is installed on the north facade of The Geffen Contemporary at MOCA, facing Temple Street and measuring 30 by 191 feet. In connection with the work, MOCA led a series of voter registration efforts during the 2018 midterms and will continue these efforts in advance of the 2020 general election.
The Museum of Latin American Art will partner with Chicanx artist Judy Baca and the Social and Public Art Resource Center (SPARC) to promote the Voter Action Campaign inviting individuals to register to vote online through call to actions in a mural-like billboard created by Judy Baca with a QR Code that takes you to the website. The billboard will be present in other states including Florida and Texas. The Museum of Latin American Art will also serve as a 5-day Voting Center from October 30–November 3.
The Museum of Ventura County is featuring two virtual exhibitions on the 19th amendment, including ​Amendment 19: Votes for Women​,​ ​which explores the amendment that became part of the Constitution in August of 1920, ostensibly giving women the right to vote across America. The museum ​is collecting stories through an online portal about first voting experiences and local suffrage for a future museum blog. The museum will also serve as a Voting Center from October 30–November 3.
NHM presents ​Rise Up L.A.: A Century of Votes for Women​,​ an online exhibition which celebrates the passing of the 19th amendment and explores the struggles and fights for women's rights to vote, desegregation, social justice, and more over the last 100 years. Visitors to the online exhibition can register to vote in the 2020 election. In late fall of 2020, NHM plans to open an onsite exhibition featuring more than 100 objects—including political buttons, protest posters, fliers, and ephemera—and stories about choices women have faced in a century of struggle.
The Reagan Library has served as a polling place for many elections and will again serve as a Voting Center for the community from October 24–November 3.
From October 1 through November 30, the Skirball presents the online exhibition ​The Official Unofficial Voting Station: Voting for All Who Legally Can't​, an idealized online polling place created by artist-activist Aram Han Sifuentes. On October 4, Sifuentes gives a virtual talk about the project and explores how access to the vote has changed—and continues to change—over two and a half centuries of our nation's existence.
On October 13 the Skirball and the League of Women Voters of Los Angeles co-present a nonpartisan overview of the most pressing state ballot measures. Led by Mona Field, Co-President of the League of Women Voters of Los Angeles, this online ​program​ takes a look at the pros and cons of each measure to help voters make informed decisions.
From October 24 through Election Day, the Skirball's Ahmanson Hall will be a Voting Center. Details TBA.