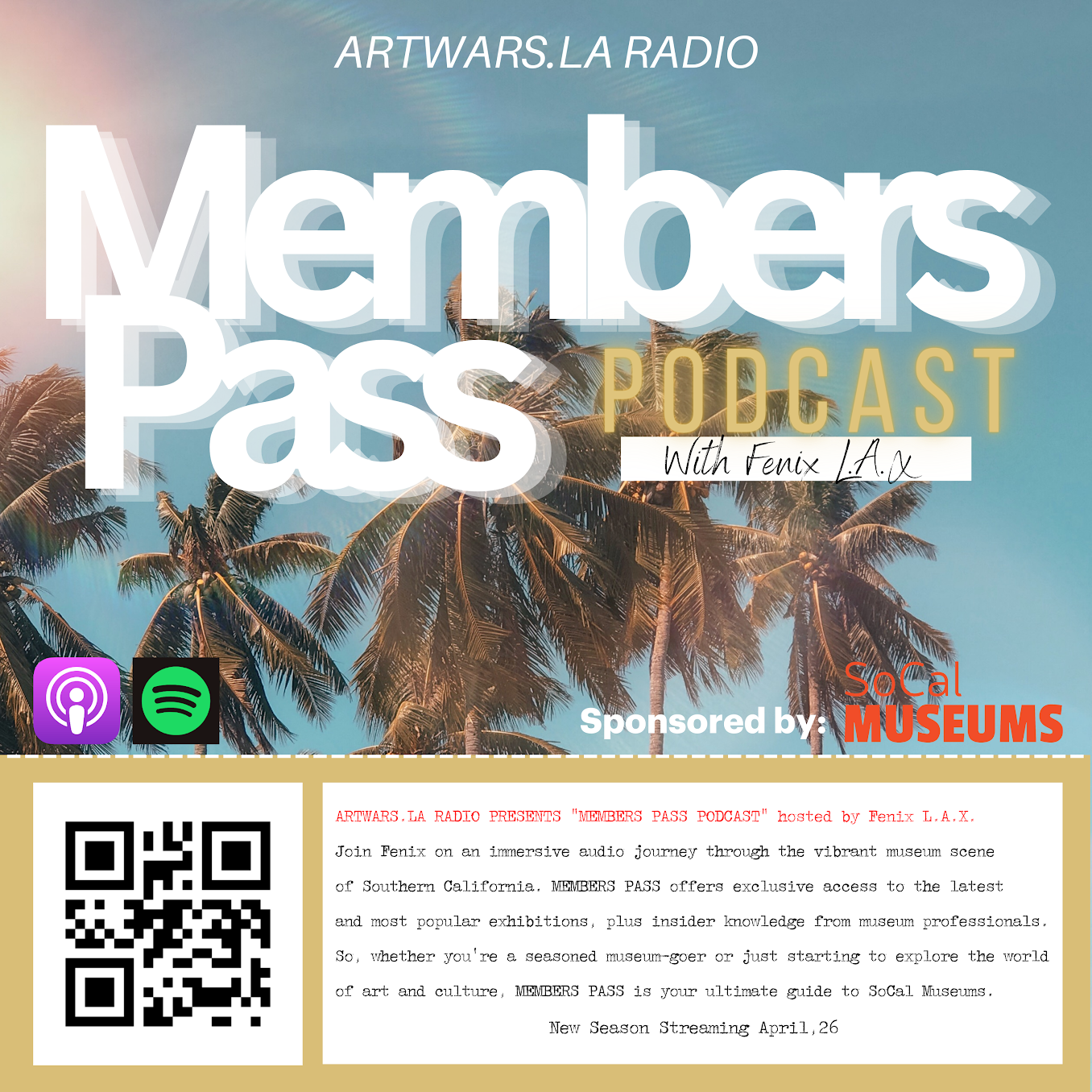 21 Apr

SoCal Museums Announces New Podcast Series Members Pass on ARTWARS.LA Radio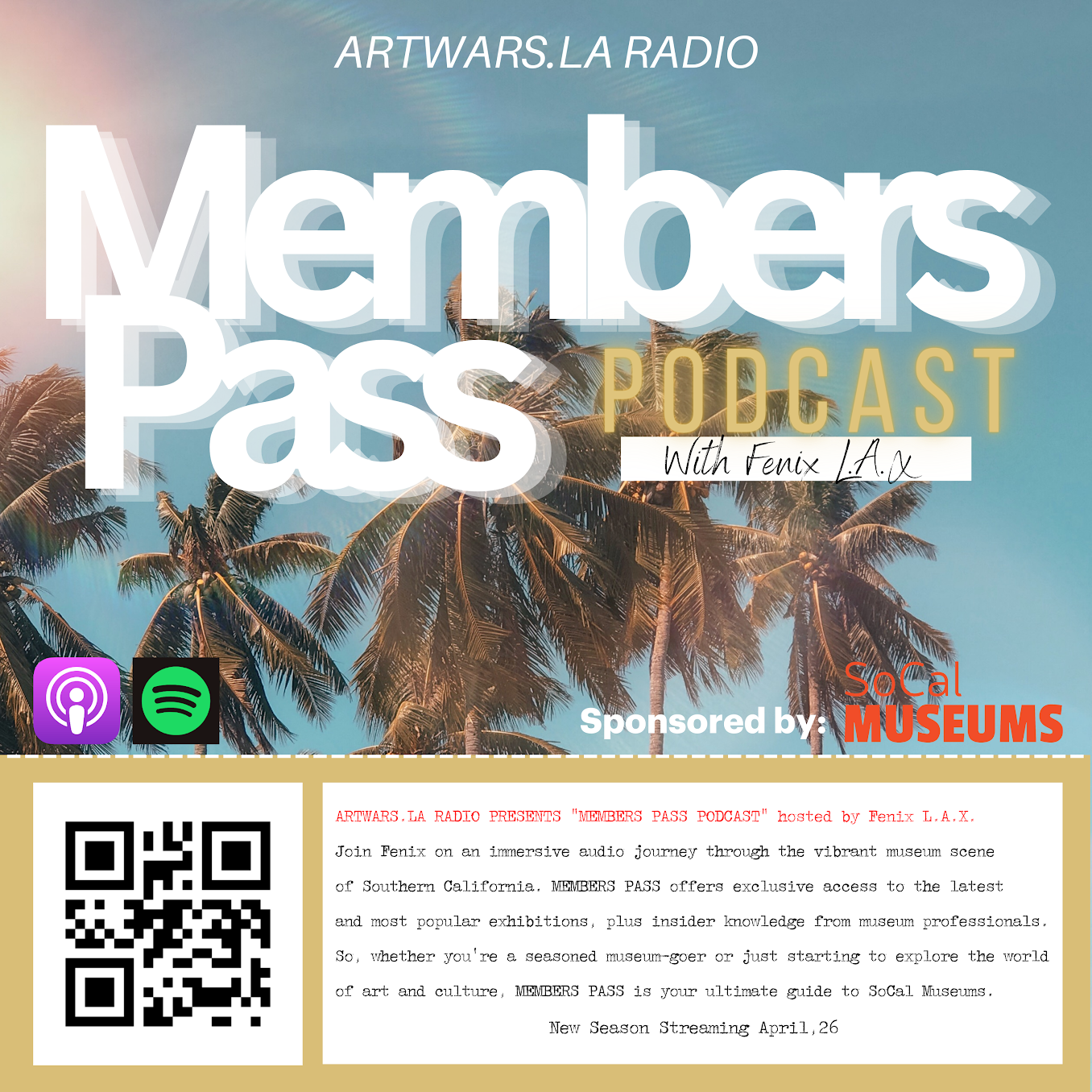 Los Angeles, CA (April 20, 2023) — SoCal Museums partners with ARWARS.LA Radio on a new podcast series, Members Pass. 
Members Pass is an immersive audio journey through the vibrant museum scene of Southern California. The podcast offers exclusive access to the latest and most popular exhibitions, plus insider knowledge from museum professionals.
"We are thrilled for the launch of Members Pass podcast in hopes of reinvigorating museum attendance in the unfolding aftermath of the COVID-19 lockdown. This is an opportunity to remind people why they love museums and inspire others to visit a museum they have never been to before. Each episode is presented in a way that feels casual and inviting, much like the experience of visiting a museum or cultural institution" says Alexa Nishimoto, SoCal Museums President and Marketing Associate, Japanese American National Museum.
Members Pass is a project of ARTWARS.LA Radio. The podcast will be available to stream on Apple Podcasts and Spotify, beginning April 26, 2023.
One of the only organizations of its kind, SoCal Museums is made up of arts and culture communications professionals, and aims to increase visitation to and awareness of museums in Southern California. SoCal Museums is most known for presenting Museums Free-for-All, an annual free admission day across the region.