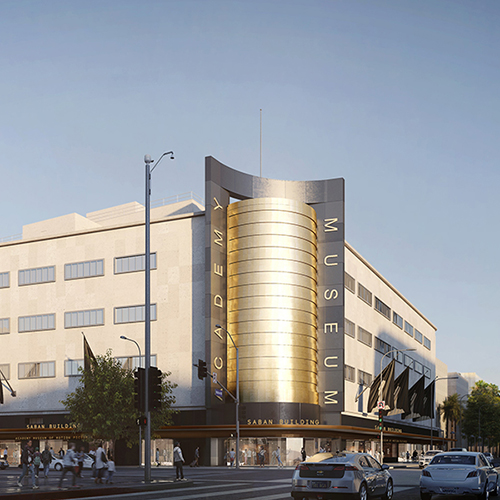 28 Feb

Academy Museum of Motion Pictures

Opening on December 14, 2020, the Academy Museum will be the world's premier institution dedicated to the art and science of movies. Located on Wilshire and Fairfax in the heart of Los Angeles, the museum celebrates the past, present, and future of moviemaking. Designed by Pritzker Prize-winning architect Renzo Piano, the museum has restored and revitalized the historic Saban Building, formerly known as the May Company building (1939). The Saban Building's six floors contain expansive exhibition spaces, the 288-seat Ted Mann Theater, the Shirley Temple Education Studio, special event spaces, a cafe, and a store. A new spherical addition connected to the Saban Building via glass bridges features the state-of-the-art 1,000-seat David Geffen Theater and the rooftop Dolby Family Terrace with sweeping views of Hollywood.
Location
6067 Wilshire Blvd.,
Los Angeles, CA 90036
Contact
323.930.3000
Website
Opening Hours
Museum opens December 14, 2020. Hours coming soon.

Open Days
Museum opens December 14, 2020. Schedule coming soon.
Region
Beach Cities / LAX, South LA
Type
Visual Art and Design, Special Interest
Features
Accessibility options, Accessible by public transit, Admission discounts, Dining on-site, Family-friendly, Great for kids, Indoor, Outdoor, Paid parking, Public WiFi available, Shopping on-site, Street parking