02 Sep

A New Gift Guide from SoCal Museums Brings Museum Culture Home

Los Angeles, CA ​(September 1, 2020)—While California indoor spaces in museums remain closed to the public in response to the COVID-19 pandemic, stores at many museums and cultural institutions across Southern California are open for business online. SoCal Museums, which consists of marketing and communications professionals from museums across Southern California, has compiled a list of creative gifts and products that can be enjoyed while sheltering at home, including some conceived specifically for quarantine. All of the items are priced at $50 or less and include beautiful sketchbooks, artist-designed masks, engaging puzzles, exhibition catalogues, and more.

"Our goal at SoCal Museums is to make art and culture more accessible to our communities, so while we can't welcome visitors through our doors right now, we are finding inventive ways to share our offerings. We were thrilled by the response to our at- home educational initiative in the spring that provided resources to children from K–12 and hope that these gift ideas and activities from our stores bring a bit of joy to people during this time," says ​Lucy Spriggs​, SoCal Museums President and Marketing Manager, The Huntington Library, Art Museum, and Botanical Gardens.

One of the only organizations of its kind, SoCal Museums is made up of arts and culture communications professionals, and aims to increase visitation to and awareness of museums in Southern California. In addition to the recent K–12 educational opportunities offered last spring, SoCal Museums is most known for presenting Museums Free-for-All, an annual free admission day across the region.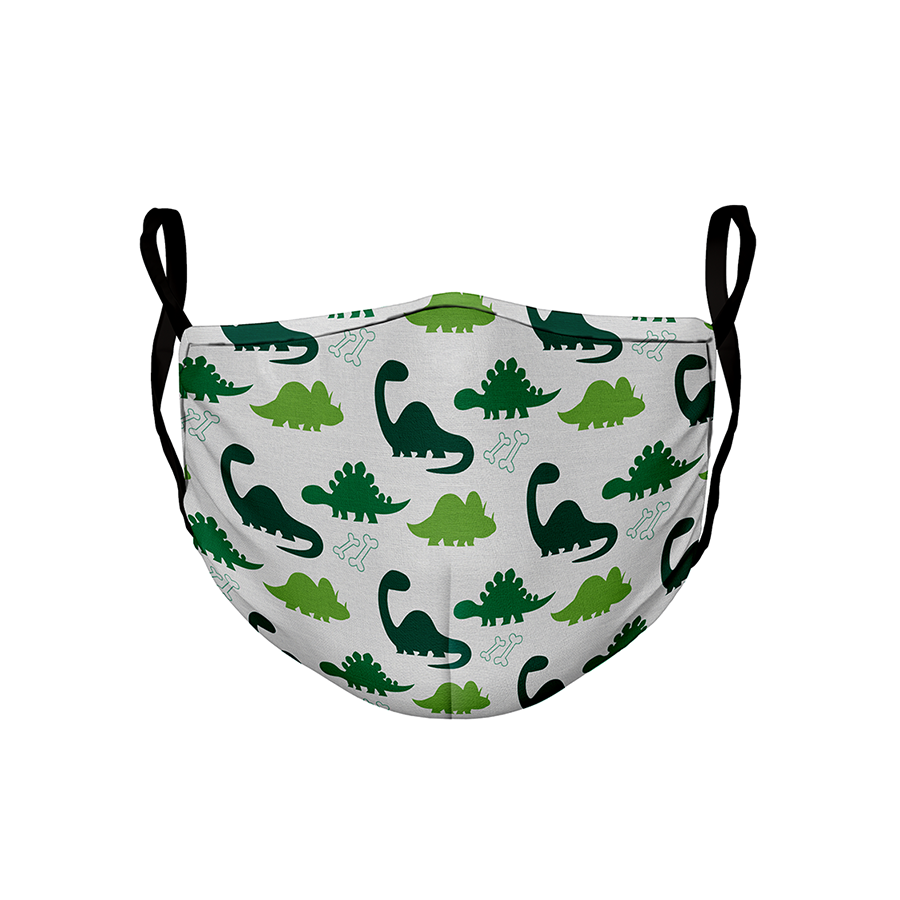 SoCal Museums Gift Guide:
American Museum of Ceramic Art
Artist Lauren Smith uses malleable and soft porcelain clay to create this ​tumbler​, applying a scalloped ruffle around each piece which creates an area for glaze to collect, resulting in variation from matte to glossy and breaking up surface. Her forms are wheel thrown.
$50.00
The Autry Museum of the American West
A ​set​ of 8 blank notecards with envelopes featuring the works of Native American artist Harry Fonseca (Nisenan Maidu, Hawaiian, and Portuguese).
$20.00
Benton Museum of Art at Pomona College​ (formerly Pomona College Museum of Art)
A 152-page exhibition ​catalogue​ ​Marcia Hafif: A Place Apart,​ Fall2018, includes an introduction by Rebecca McGrew, a new scholarly essay by Nidhi Gandhi, writing by Marcia Hafif, and new photographs of the works by Fredrik Nilsen. Designed by Kimberly Varella of Content Object.
$35.00
This exclusive long sleeve ​sweatshirt​ celebrates the Bowers Museum's current exhibition ​Inside the Walt Disney Archives​. 50% cotton, 50% polyester with a Bowers Museum logo below back neckline. Adult sizing S–XXL.
$39.95
This exclusive ​pin​ depicts Hello Kitty piloting the space shuttle Endeavour wearing an "Advanced Crew Escape Suit." These iconic pressurized survival suits are worn by all space shuttle crew members during liftoffs and landings.
$8.99
This mermaid ​tile​ is like a miniature relief sculpture, inspired by the iconic mermaid at the Avalon Casino on beautiful Catalina Island. Measuring 4 x 8 inches and is available in several glaze colors.
$49.95
Book Book​ ​by Yuchen Chang is a fully illustrated in-depth guide to introductory bookbinding techniques. It comes housed in a plastic pull string bag and includes a hole punching cradle.
$34.00
This vivid tote ​bag​ captures one of the J. Paul Getty Museum's most popular paintings, ​Irises​ by Vincent van Gogh. The durable bag, which is sustainably produced, folds up and snaps shut to fit easily in a purse or pocket.
$15.00
This soft cover ​book​ explores the inspirational ​history of Rubel Castle in Glendora, CA, which is listed in the National Register of Historic Places. It includes photos and commentary by the famous Huell Howser, PBS host of "California's Gold."
$25.00
The GRAMMY Museum® received special permission to create this limited-edition ​print​ of Amy Winehouse's self-portrait, with a portion of the proceeds from sales benefitting The Amy Winehouse Foundation, which works to prevent the effects of drug and alcohol misuse on young people.
$30.00
The exhibition ​catalogue​ for ​Made in L.A. 2020: a version draws inspiration from historical artist magazines and features the 30 Los Angeles-based artists whose works will be presented at both the Hammer and The Huntington. Intended to function as an additional venue for the biennial, this book is designed by Studio Ella and distributed worldwide by DelMonico Books•Prestel.
$50.00
The International Printing Museum
This ​print​ features "Please Don't Shoot the Piano Player – He's Doing the Best He Can" in antique wood type. Hand printed with black and green ink on eggshell paper with a hand press at the International Printing Museum. Measures 10 x 13 inches.
$20.00
Japanese American National Museum
This colorful ​puzzle​ will whet your appetite for the real thing by the time you are finished putting it together. Fun for the whole family. Made in the USA, using eco-friendly inks on 100% recycled board. 500-piece puzzle measures 18 x 24 inches when completed.
$24.95
Los Angeles County Fire Museum
The Los Angeles County Fire Museum's Official Emergency Squad 51. ​T-Shirt​. All shirts have the same back graphic, women's are women's sizes with V-neck, youth and men's are standard shirt sizes.
$27.00 S–XL, $28.00 XXL–4XL
Los Angeles County Museum of Art (LACMA)
This tote ​bag​ features the work of Yoshitomo Nara, among the most beloved Japanese artists of his generation. His recognizable portraits of wide-eyed but vaguely menacing figures reflect the artist's raw encounters with his inner self. This image was handpicked by the artist to accompany the exhibition ​Yoshitomo Nara​ at the Los Angeles County Museum of Art.
$40.00
Show your love and support for gorillas and Los Angeles Zoo with our custom designed baby Angela face ​mask​. Made of a breathable, double layered material. This reusable and machine washable mask is also size adjustable. Seam puckers and adjustable, stretchy ear loops make for a more comfortable fit. ​Available in adult and youth sizes.
$9.99
The Museum of Contemporary Art (MOCA)
Nine limited-production, artist-designed face ​masks​ by Virgil Abloh, Mark Grotjahn, Alex Israel, Barbara Kruger, Yoko Ono, Catherine Opie, Pipilotti Rist, Hank Willis Thomas, and The Andy Warhol Foundation for Visual Arts. Each purchase directly supports The Museum of Contemporary Art.
$28.00 per mask
Natural History Museum of Los Angeles
Show your love of dinosaurs and the Natural History Museum of Los Angeles County with a playful, custom-designed face ​mask.​ Available in both adult and kid sizes.
$​12.99 adults / $9.99 kids
Santa Barbara Historical Museum
A 300-piece ​puzzle​ (11 x17 inches) featuring the work of artist Alexander Harmer entitled ​Battle of the Flowers, Fleet Festival,1908.​ In1908,PresidentTheodoreRoosevelt sent elements of the US Navy on an around-the-world-tour. One of the ports of call was Santa Barbara and included in the welcoming festivities was a grand parade along the city's oceanfront boulevard.
$20.00
A 300-piece ​puzzle​ (12 x16 inches) featuring the work of artist Jim Drain (b. 1975) that is included in SBMA's permanent collection. Jim Drain attended the Rhode Island School of Design and was a member of Forcefield, a collective that explored the merging of music, performance film and installation into one platform.
$19.95
Santa Barbara Museum of Natural History
Handmade with love, these origami butterfly ​earrings​ are lightweight and oh-so-fun to add to your summer wardrobe.
$24.95
This unlined ​sketchbook​ features an original sketch of the Grace Nicholson Treasure House (c. 1929) now home to the USC Pacific Asia Museum.
$14.00